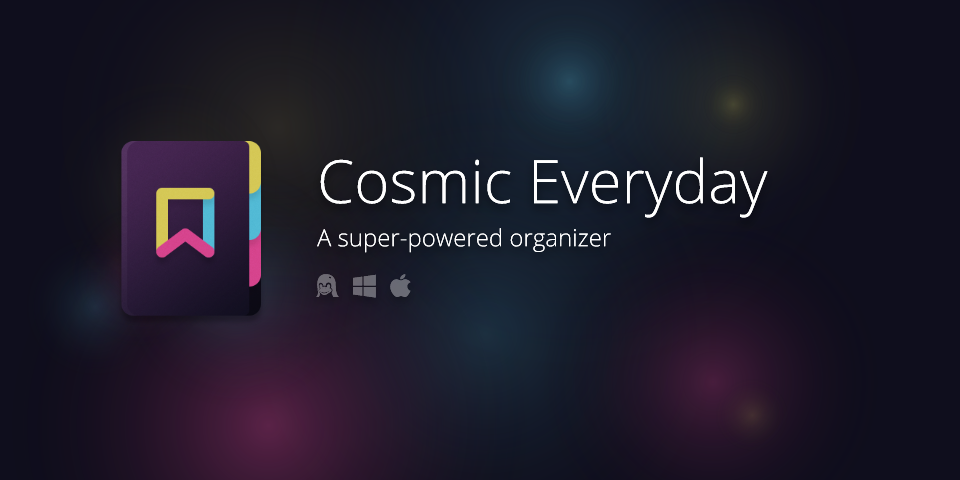 Cosmic Everyday
v0.6.0 — Docker & Updater for non-itch.io users
---
This update introduces a new tool — Docker! 🎉 It doesn't serve apps or manages OS images like that big service, though ours has containers too! :D
Improvements
New features
Introducing Docker – it allows you to embed web pages into Cosmic Everyday, providing quick access and better focus while working: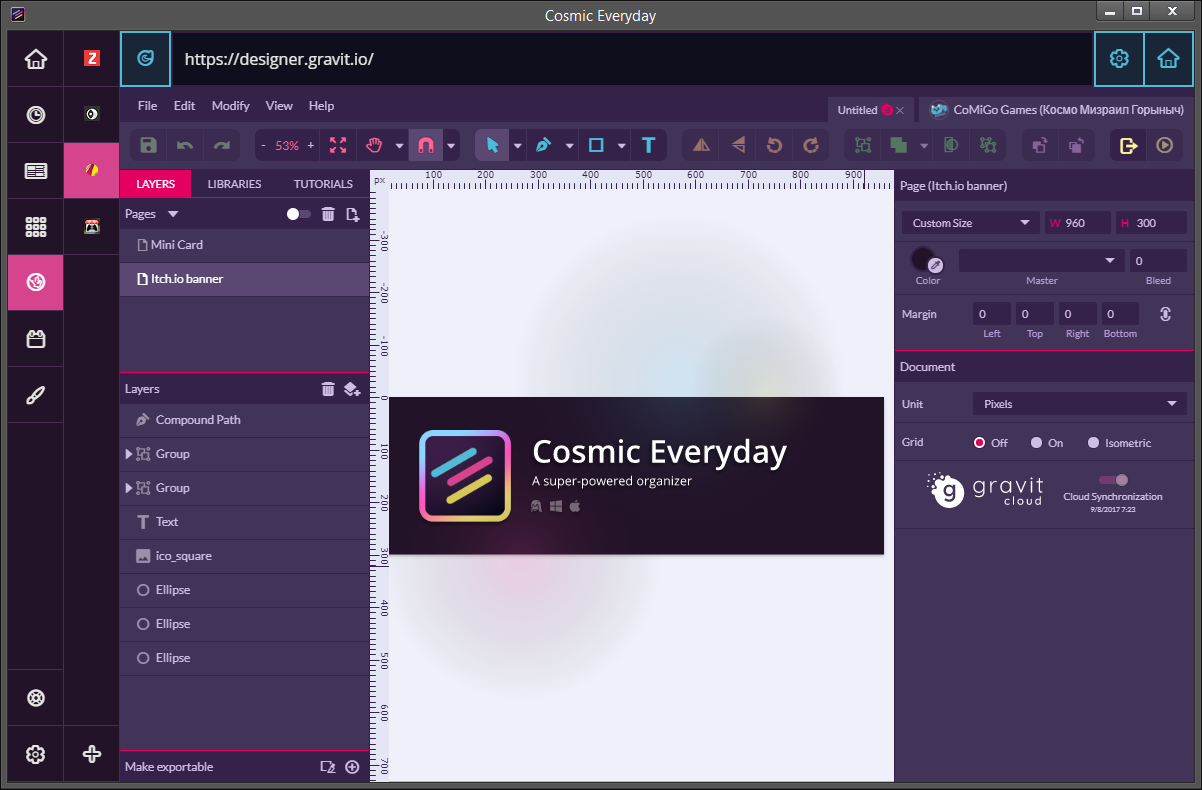 Kanbans: Card filter added.
Bug Fixes
Jumbles: Fixed a bug when dragging a new jumble's wallpaper with mouse resulted into adding an image as a jumble item, but not as a wallpaper;
linux-specific startup bugs that prevented linux users to update to v0.5.2 were *fixed*, and now they can upgrade to 0.5.2 and higher.
BTW I added a simple update notifier for non-itch.io users.
Files
Cosmic Everyday for Linux x64 (old)
96 MB
Version 0.6.0
Sep 08, 2017
Cosmic Everyday for Linux x86 (old)
101 MB
Version 0.6.0
Sep 08, 2017
Cosmic Everyday for Mac x64 (old)
92 MB
Version 0.6.0
Sep 08, 2017
Cosmic Everyday for Windows x64 (old)
96 MB
Version 0.6.0
Sep 08, 2017
Cosmic Everyday for Windows x86 (old)
91 MB
Version 0.6.0
Sep 08, 2017