Cosmic Everyday
v0.6.3 — Bug fixes + Label editor
---
New translations
French translation from TeamNova. All hail TeamNova!
Improvements
Links as attachments in card viewer now have a draggable link.
Added an exit button to the settings screen so users without tray (e.g. GNOME users) can close Cosmic Everyday.
New features
Label editor. You can find it inside settings of your notebooks. Add new labels, using a variety of icons and colors, edit or remove others.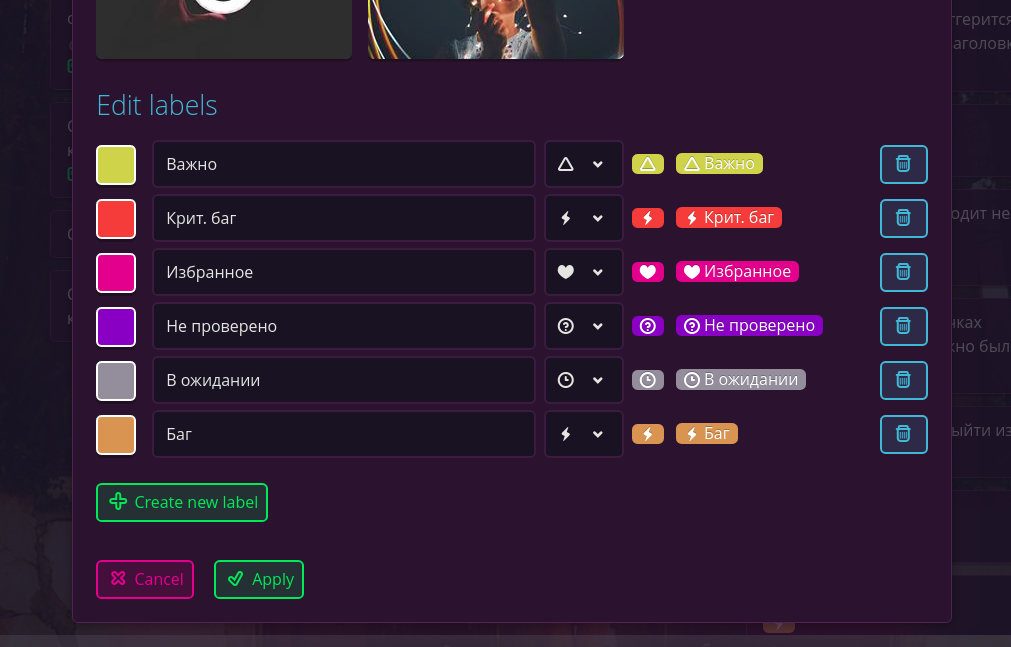 Bug Fixes
Naughty errors on first launch and last notebook deletion were eliminated.
setup.sh for linux now works.
Time-tracker: 'My Day' view on the time-tracking panel now works.
Homepage: Editing 'Quick Tasks' widget's title now saves it without adding tasks too.
Btw idk why it is 0.6.3 but not 0.6.2 ¯\\_(ツ)_/¯
* * * New updater metadata is still in progress of uploading. * * *
You might get false update notifications.

Files
cosmic-everyday-linux-x64.zip
90 MB
Version 0.6.3
Jan 12, 2018
cosmic-everyday-linux-x86.zip
94 MB
Version 0.6.3
Jan 12, 2018
cosmic-everyday-mac-x64.zip
92 MB
Version 0.6.3
Jan 12, 2018
cosmic-everyday-win-x64.zip
90 MB
Version 0.6.3
Jan 12, 2018
cosmic-everyday-win-x86.zip
78 MB
Version 0.6.3
Jan 12, 2018