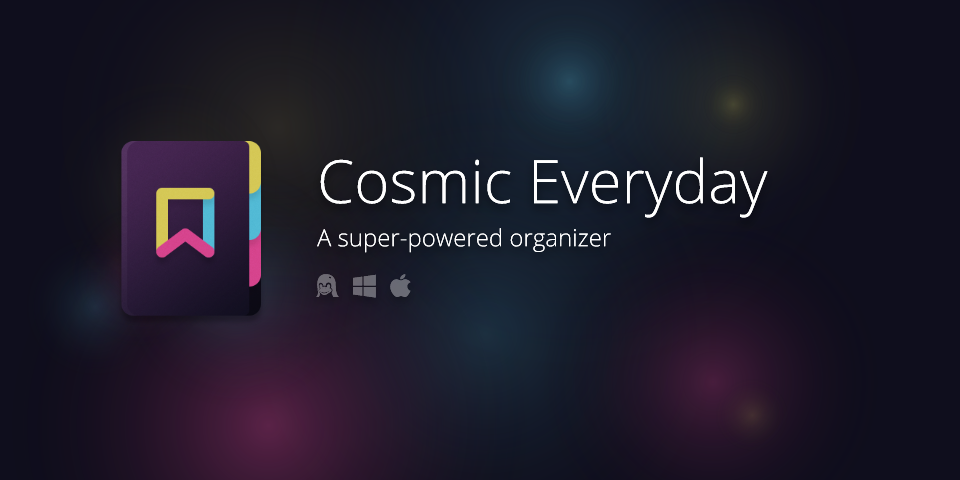 Cosmic Everyday
v0.5.1 — Task creation bugfix and mini-tasks improvement
---
This update is a quick bugfix, but it also comes with a little handy feature!
Bug fixes
Notebooks: Adding new tasks to the card works again (I definitely need to write more tests :/ )
New features
Homepage: The mini-tasks widget now has two additional buttons:

the first one allows to delete all the tasks in the lists;
the second one allows to uncheck all items. Very handy for everyday tasks!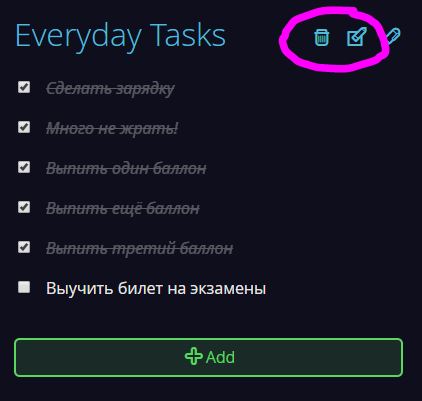 If you wonder how to enable such widget on your homepage, go to the settings panel (a little gear at the bottom-left corner) and move 'Quick Tasks' to the right column: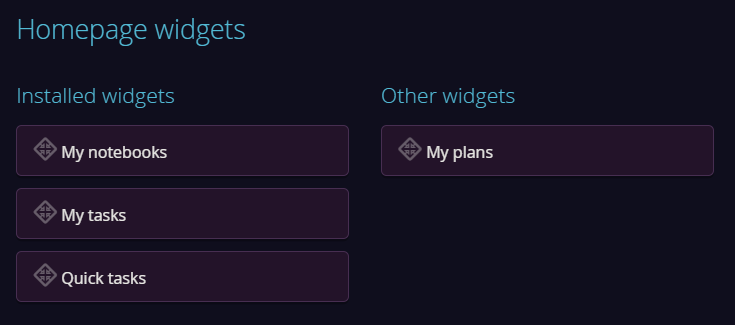 Happy coding!
Files
Cosmic Everyday for Linux x64 (old)
96 MB
Version 0.5.1
Aug 14, 2017
Cosmic Everyday for Linux x86 (old)
101 MB
Version 0.5.1
Aug 14, 2017
Cosmic Everyday for Mac x64 (old)
92 MB
Version 0.5.1
Aug 14, 2017
Cosmic Everyday for Windows x64 (old)
96 MB
Version 0.5.1
Aug 14, 2017
Cosmic Everyday for Windows x86 (old)
91 MB
Version 0.5.1
Aug 14, 2017