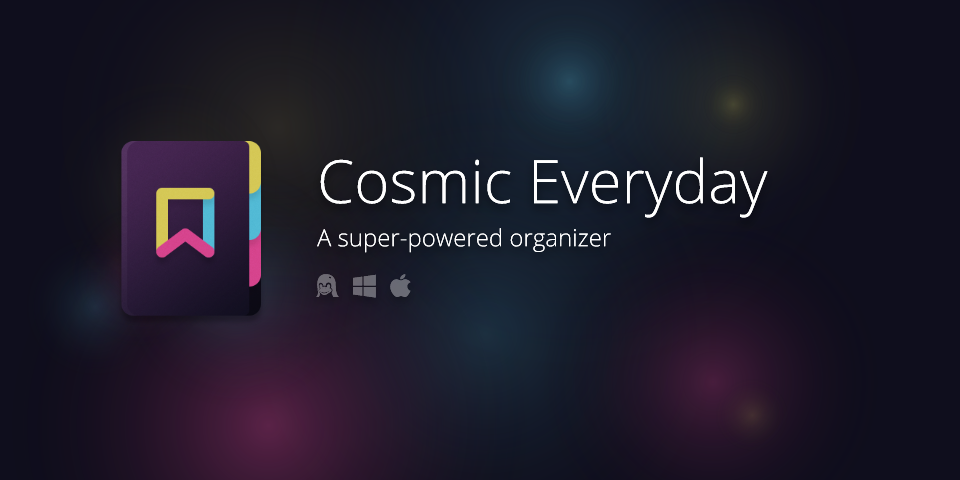 Cosmic Everyday
😱🎉 Cosmic Everyday v1.0 (alpha) is out!
---
It has been a long time since I updated Cosmic Everyday here, but I finally pulled loose ends together and made a working version. The current version is still far from that Cosmic Everyday you and me have dreamt of, but it still sheds a new light of what it can be.
This version is considered an alpha. It means that there are possible bugs, that something may change in the near future, and that Cosmic Everyday still lacks some planned features. Also, version 1.0 is not compatible with v0.6, though you should be able to use each of them separately. There is no migration path yet, and using v1.0 is like starting everything from a blank page.
So,
Notable changes and additions
New visual text editor. No more markdown mixed with WYSIWYG, Cosmic Everyday now comes with a strong word processor. Write long-form articles for your blog or write down lecture notes, and spice it up with images, file attachments, and even videos, if needed.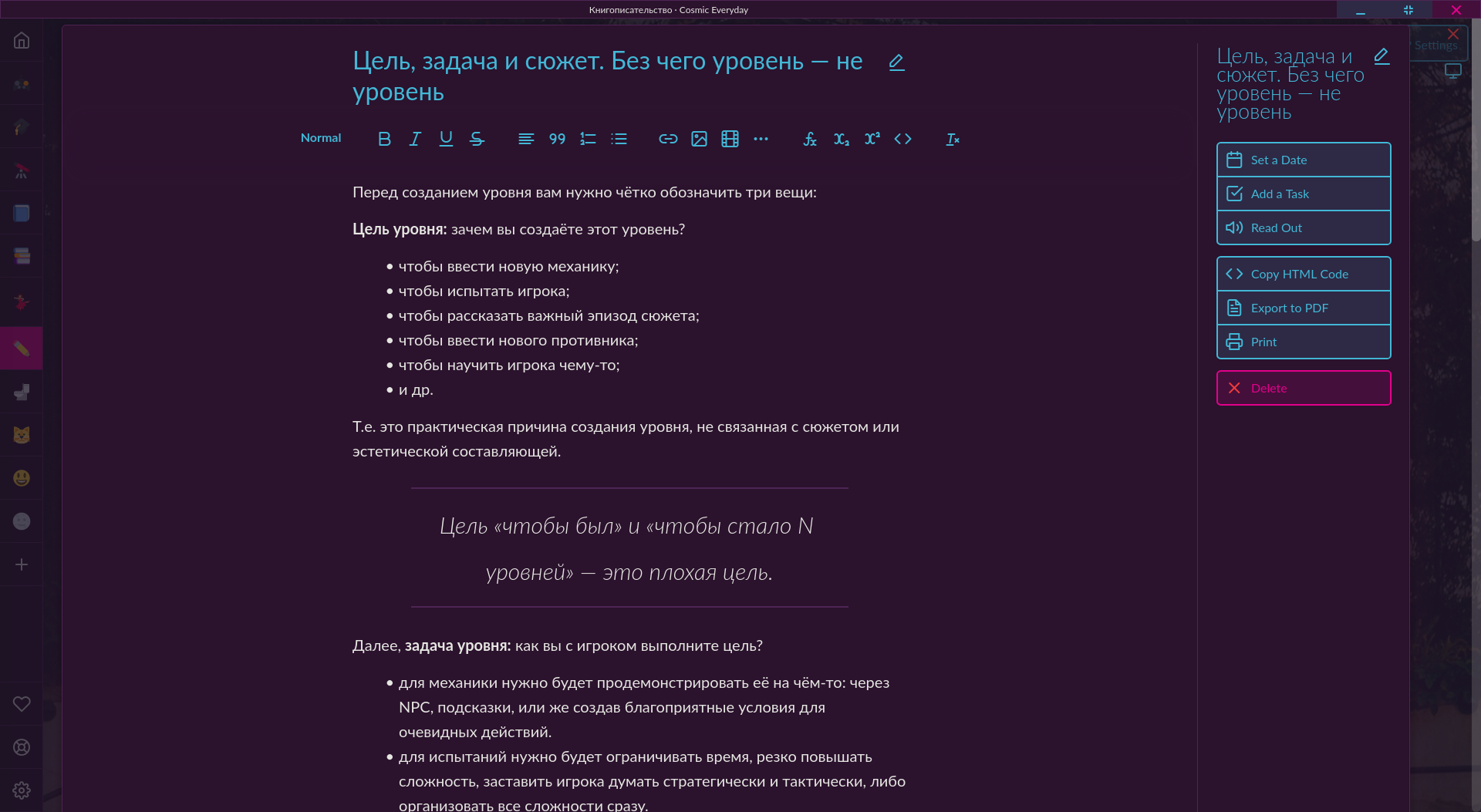 Three color schemes to choose. Dark with cyan, the default Cosmic with its dark violet colors, and a Light one for those who prefer white backgrounds.
Font controls. Includes OpenDyslexic!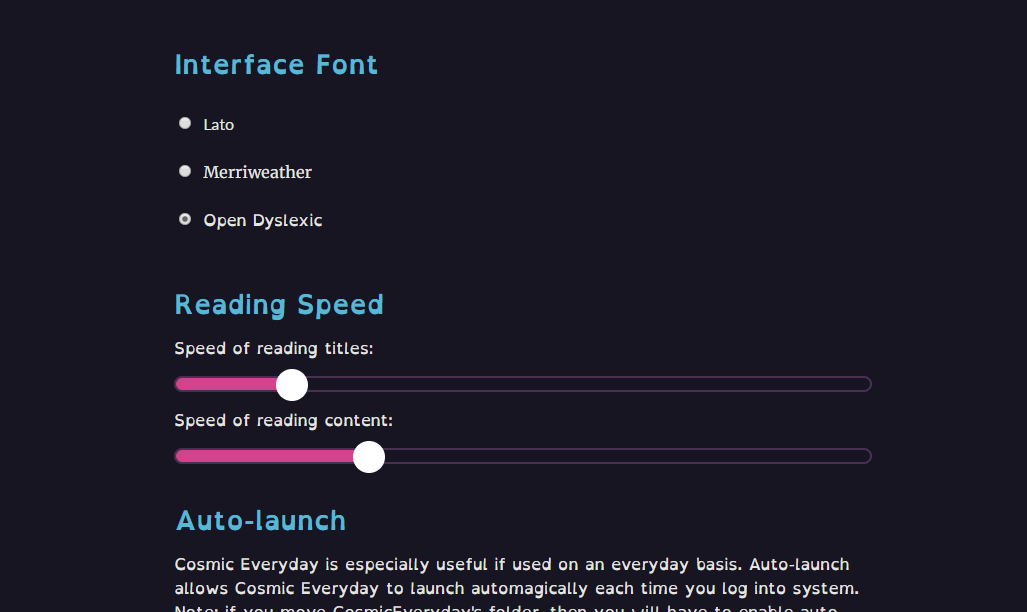 Presentation mode. Expand your card to full screen and project it with style ✨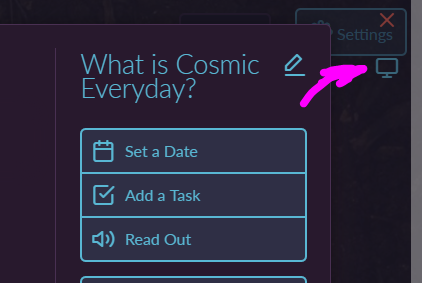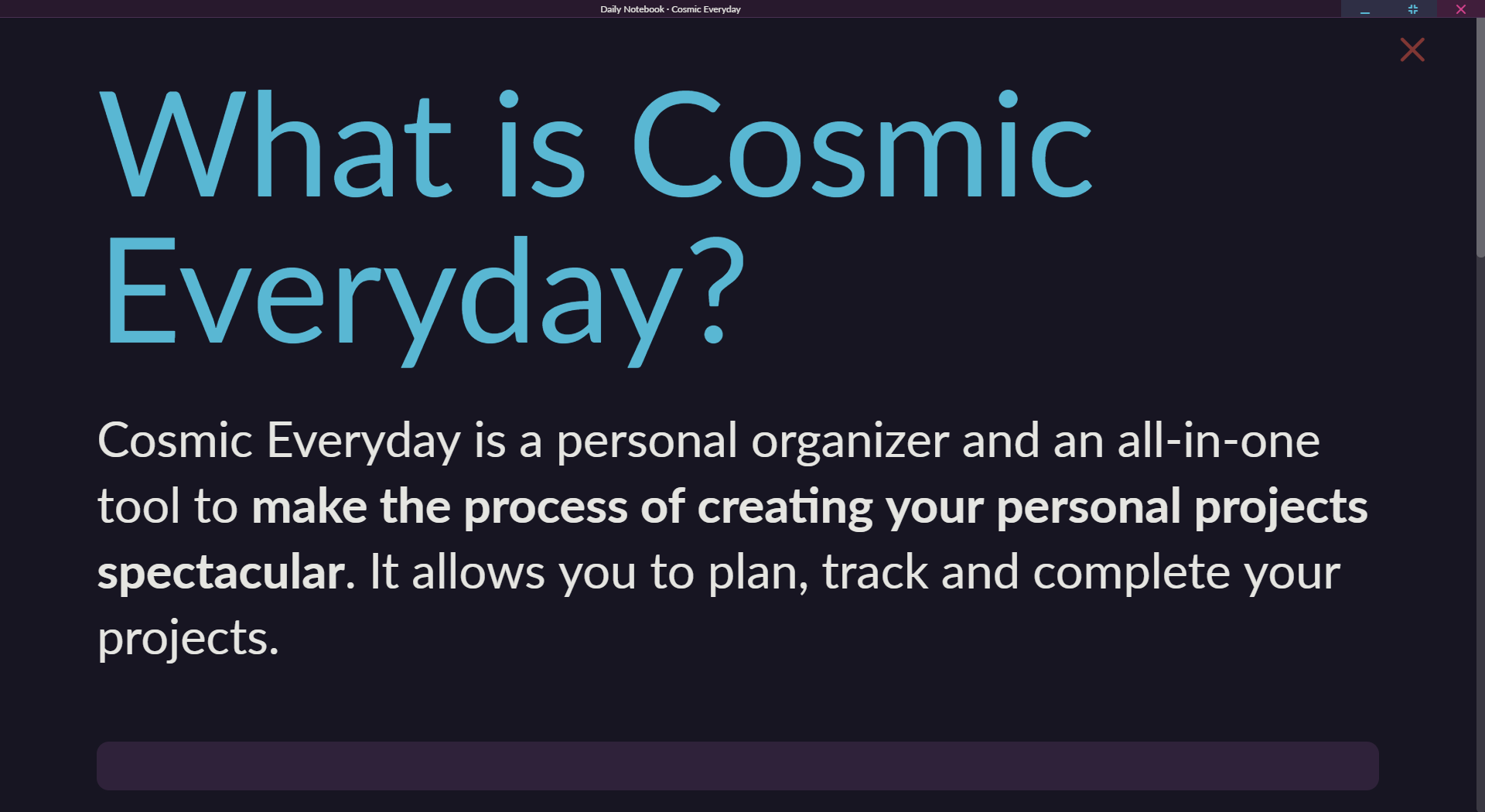 Docker is now merged with notebooks. With unified one-level navigation, any external kanban board will be at one click away.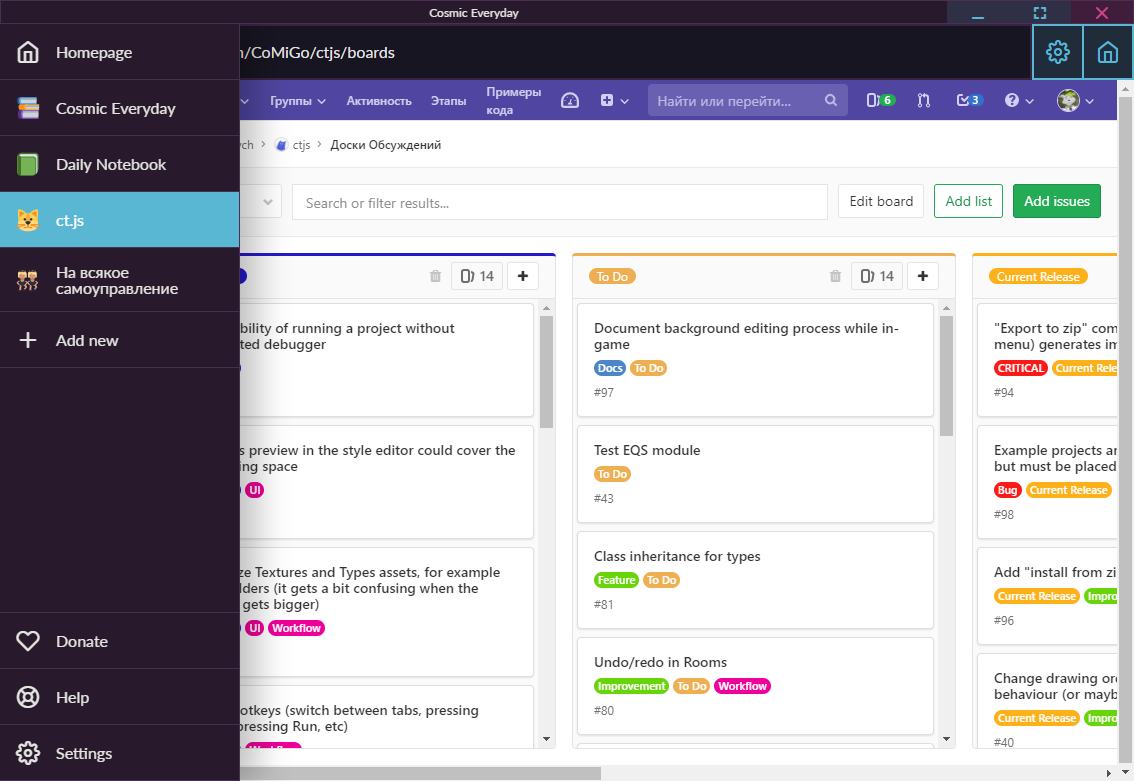 Coming out SOON
The old good time tracker, now integrated with your cards.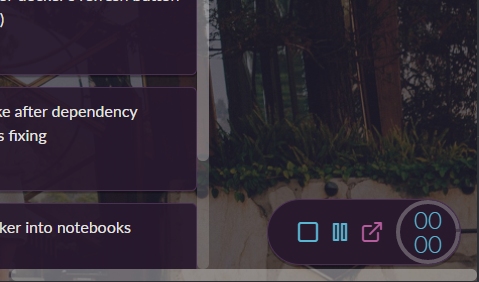 That's it for now.

Send your feedback in the comments and discuss the changes in our Discord server:


#beproductive
#stayinfocus
#becosmic
Files
Cosmic Everyday for Windows x64
112 MB
Version 1.0.0-alpha
Apr 27, 2019
Cosmic Everyday for Windows x86
107 MB
Version 1.0.0-alpha
Apr 27, 2019
Cosmic Everyday for Mac x64
144 MB
Version 1.0.0-alpha
Apr 27, 2019
Cosmic Everyday for Linux x64
113 MB
Version 1.0.0-alpha
Apr 27, 2019
Cosmic Everyday for Linux x32
118 MB
Version 1.0.0-alpha
Apr 27, 2019